Passion is the best motivator!
It's the starting point for new design work or a new field of research
Passion helps produce unique and original designs
I have a passion for colour
I'm passionate about what I do
I love to share my passion – go to my Resources page for free, downloadable Checklists
Passion jump-starts inspiration and motivation – use it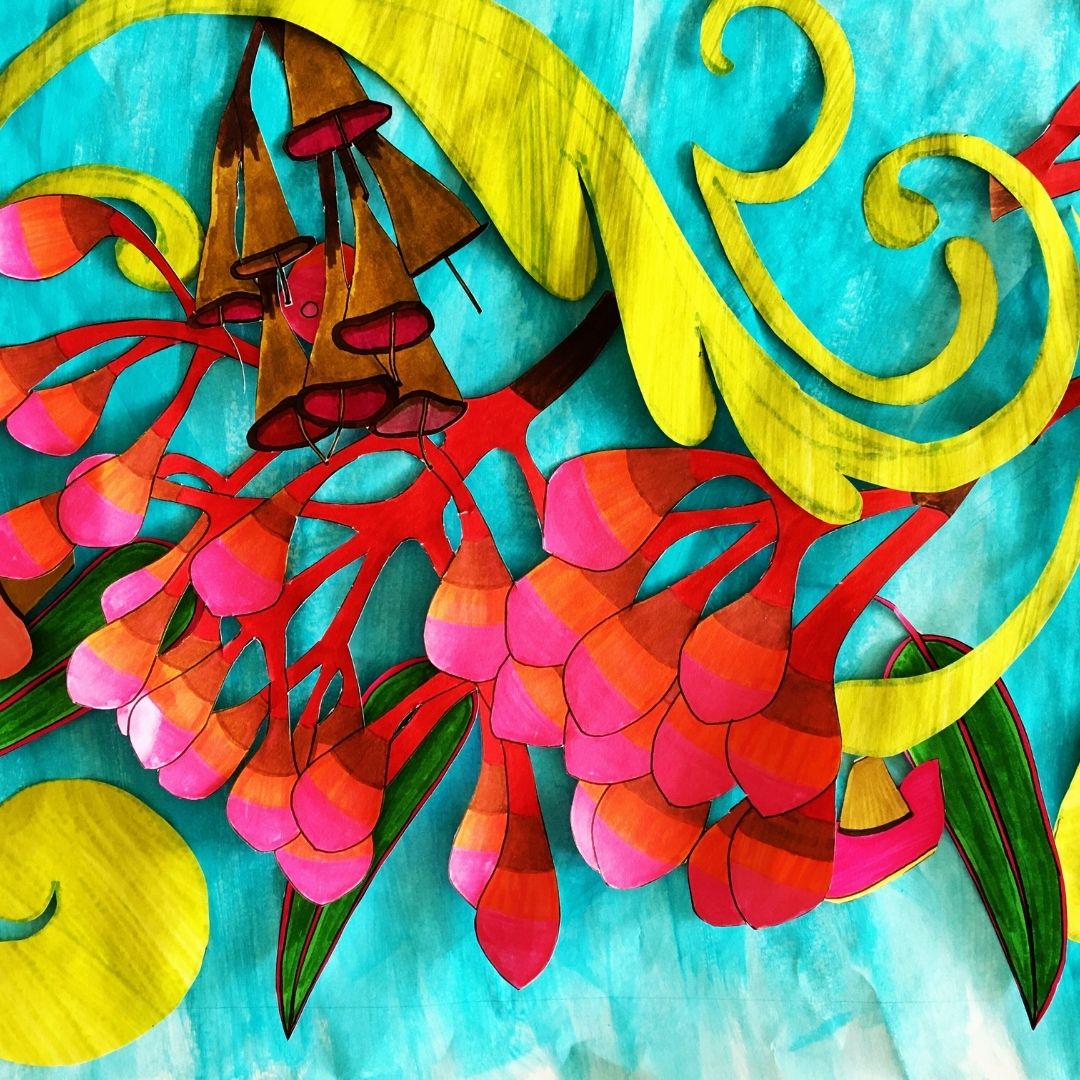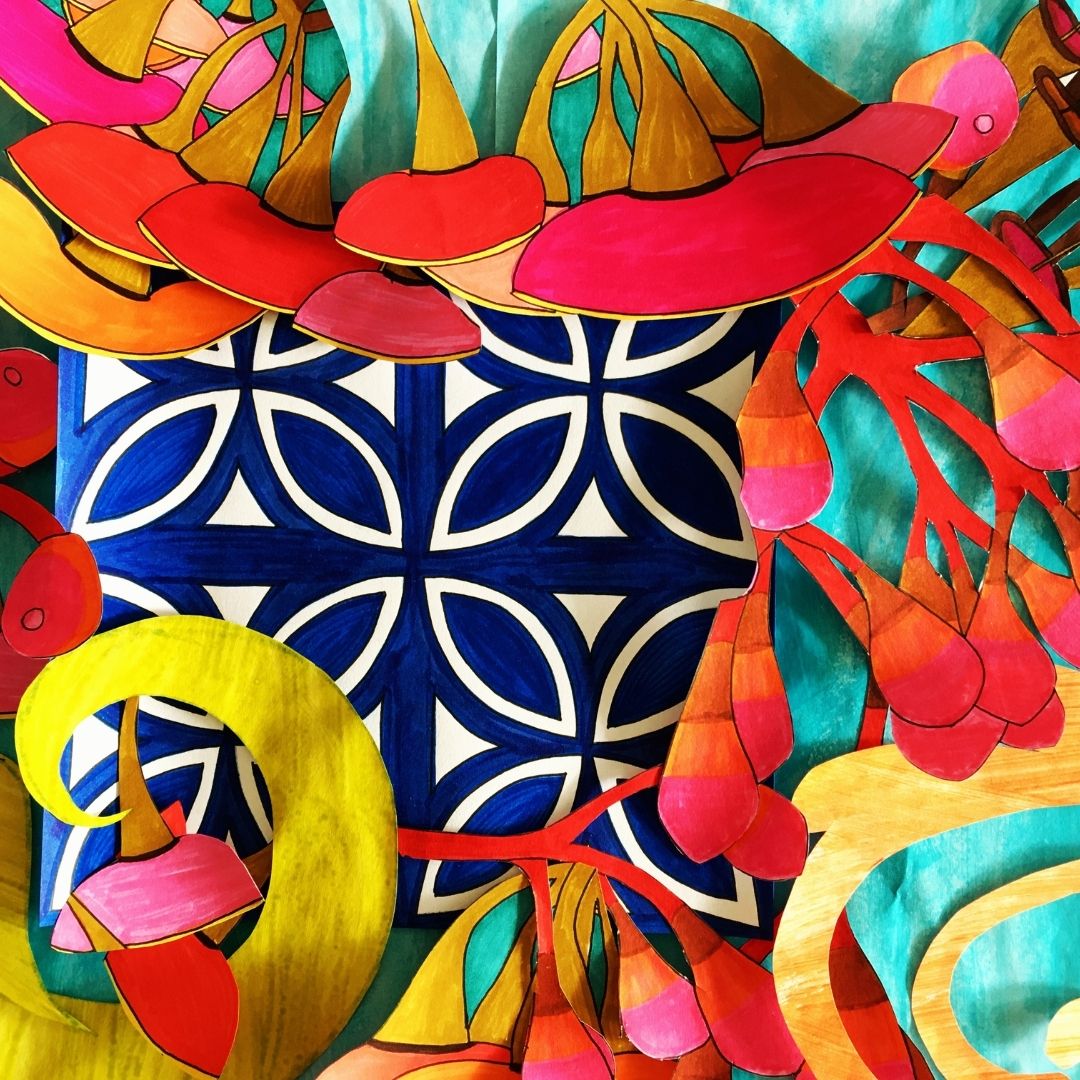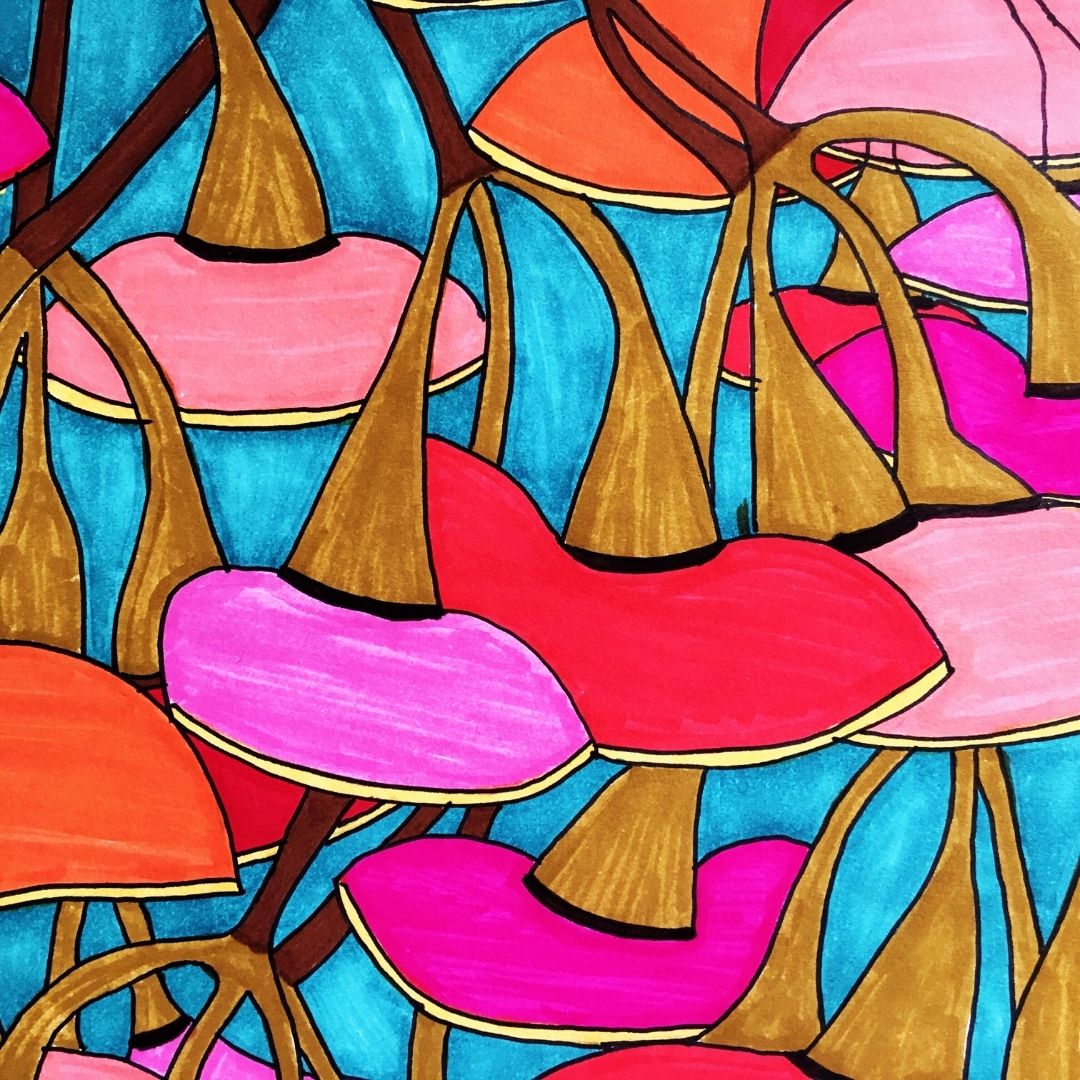 New design work for 2021 inspired by my own images taken on a walk around my local area.  Australia's flowering gum offers vast scope for design possibilities from the bulbous, energy-filled buds, to the red, to pink and orange feathery blossoms and seeds.  The network of branches and leaves form a natural trellis against our brilliant blue summery skies.
Read about how I design a little differently with this work in my blog post entitled 'Monet and Me.'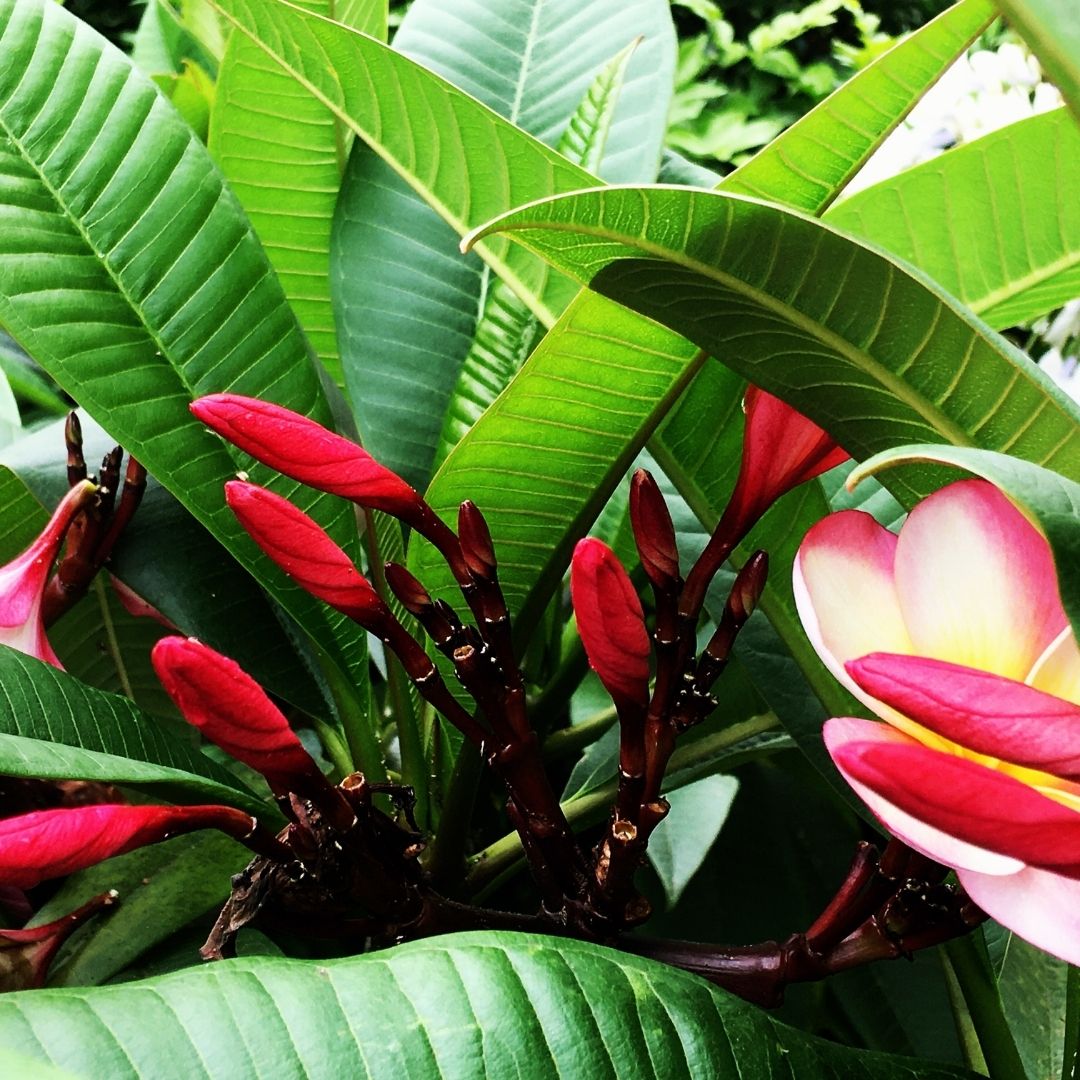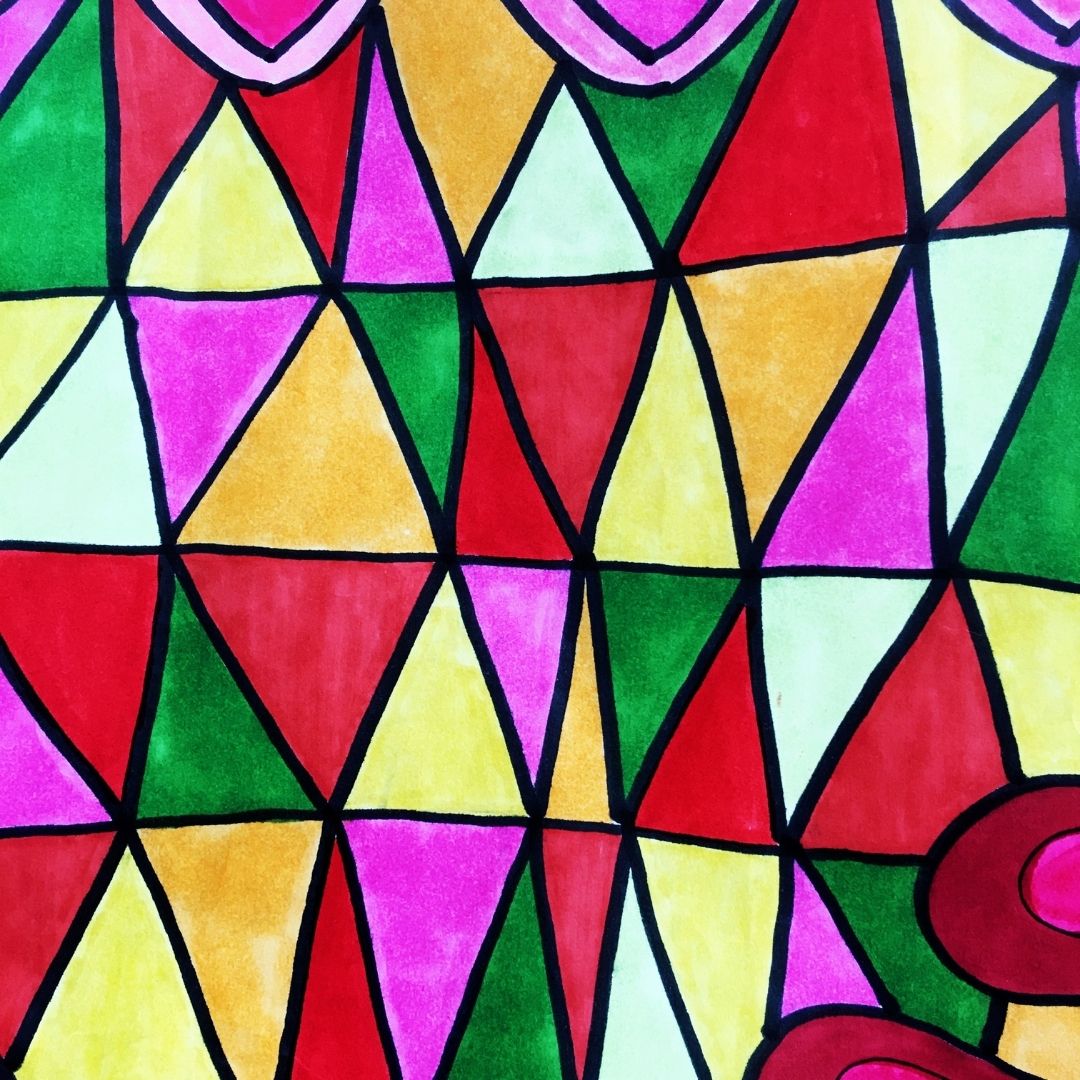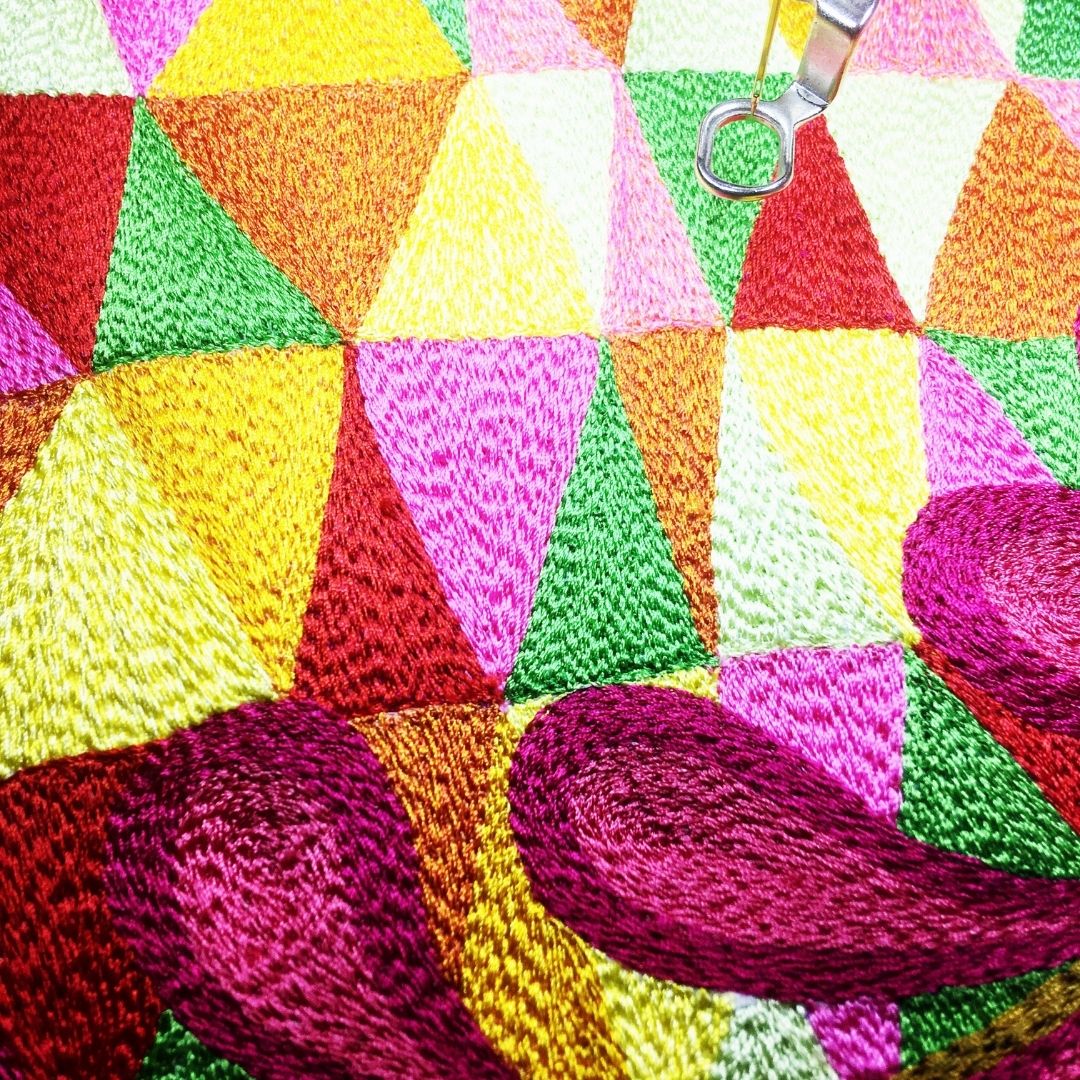 These images represent inspiration, design and stitched-out work for my design 'And Then There Were Three.' finished in 2021.
The work is based around a family of nesting magpies, but the frangipani plays a huge role in this work.
I've abstracted the leaves and buds and used the colours of those magnificent flowers throughout the entire work.
There's something very satisfying designing from your own image, seeing it come to life under my machine – simply by adding thread and stitch.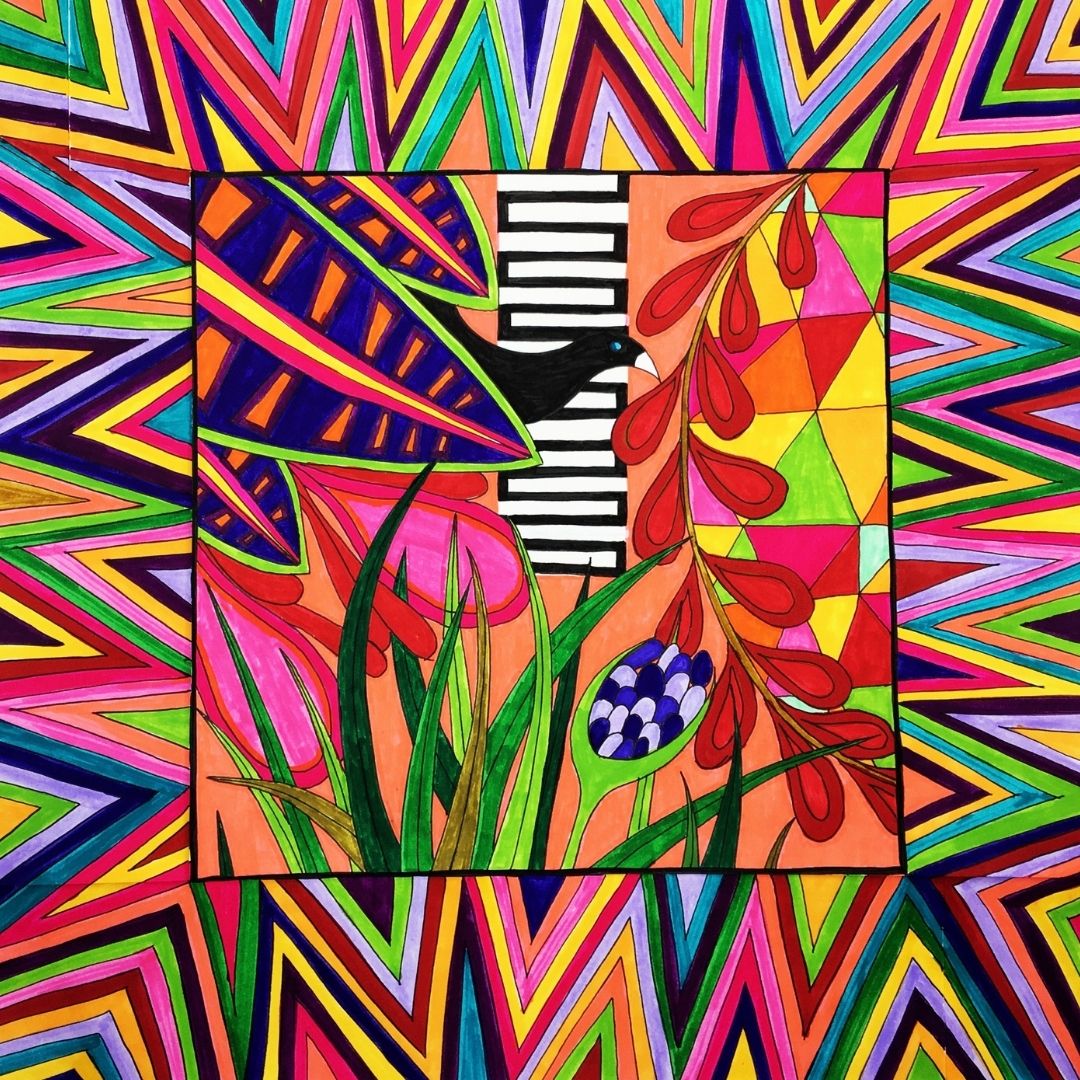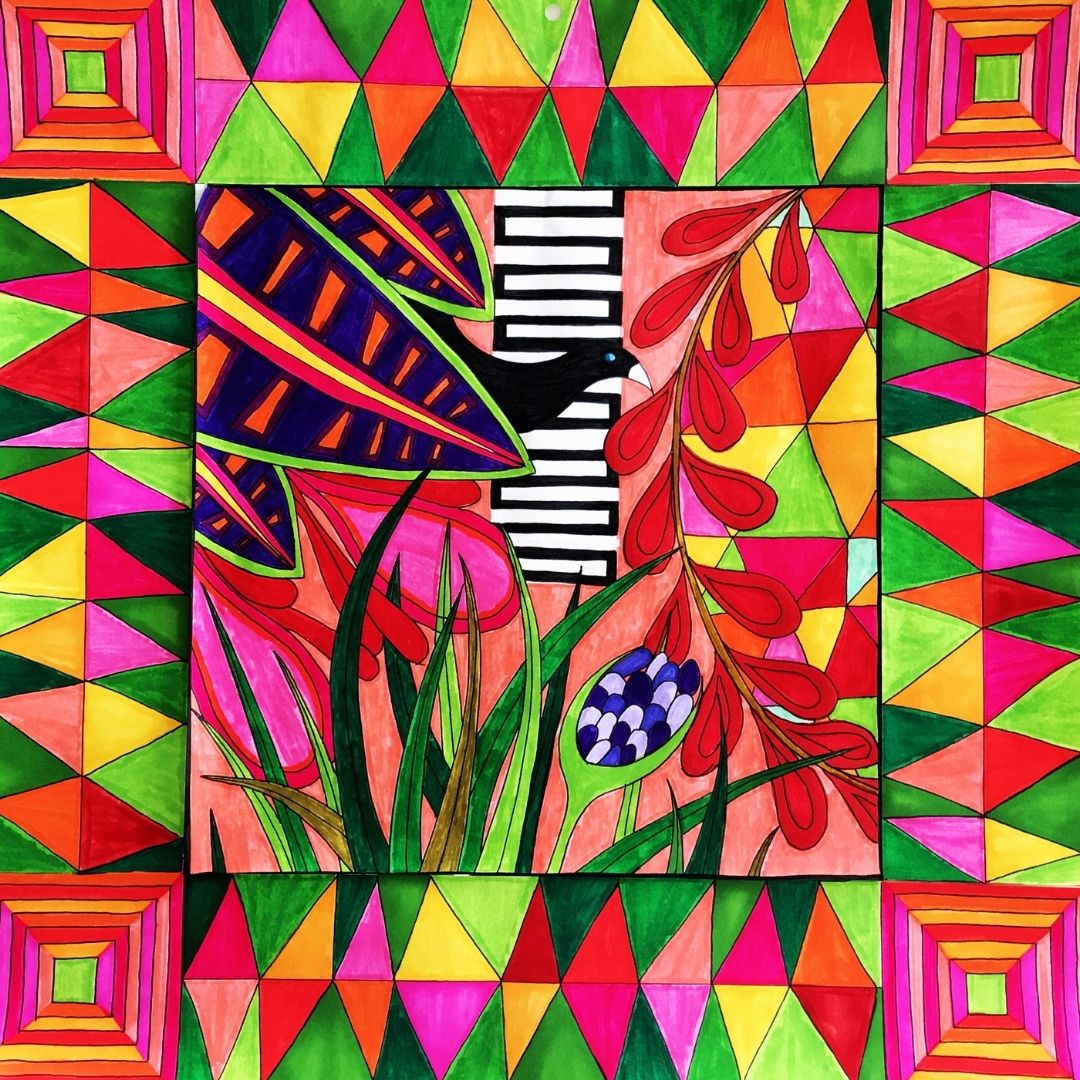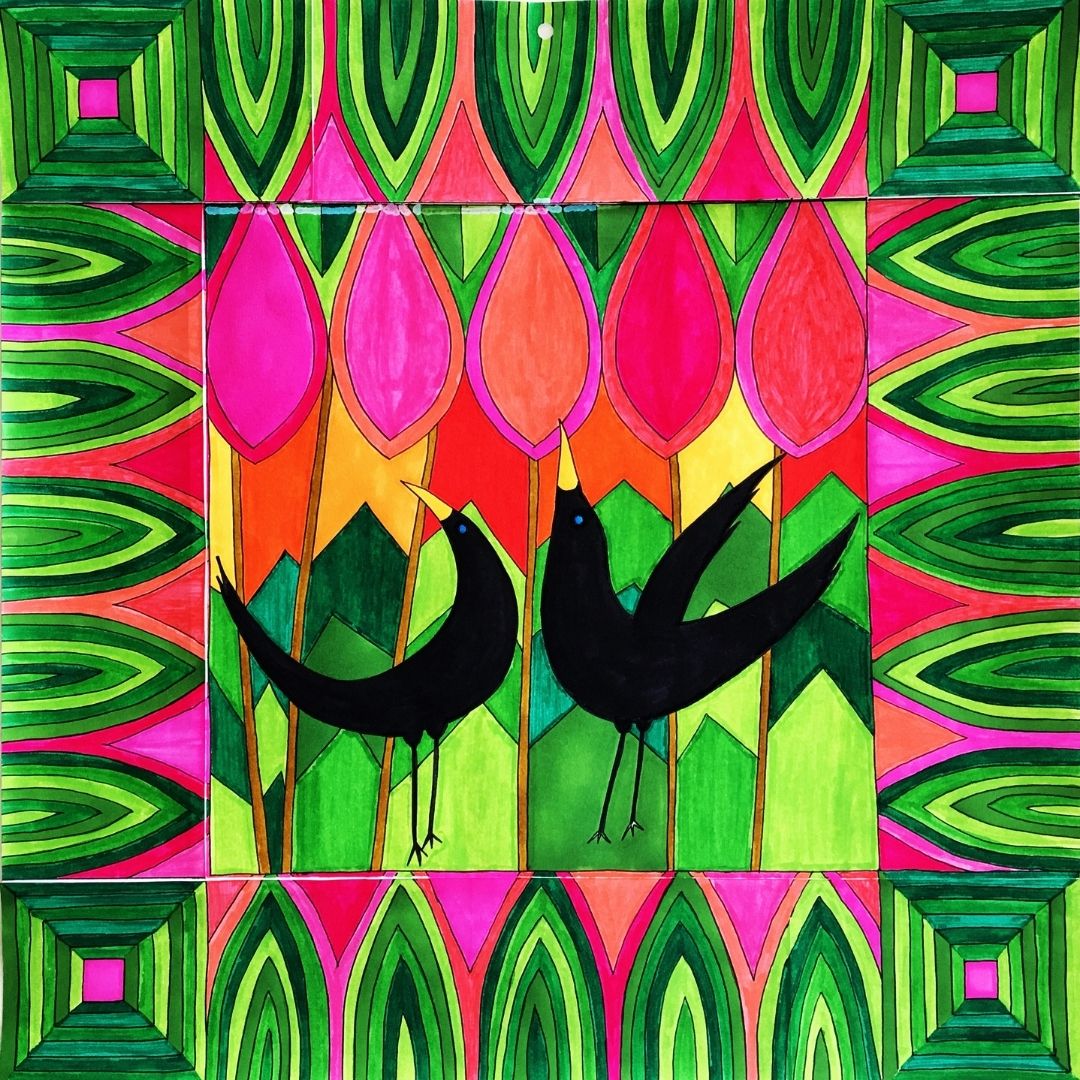 New design work for 2021 from my original design 'And Then There Were Three,'  showing how to extend and expand a design.  Read my blog post on doing just that here.
These small, saleable works, including needlepoint designs – will be available later this year on this website.
Each one-off design has a focus on the nesting birds, encased by a beautiful geometric border inspired by the design itself.  And yes, the first border image was a little too much – even for me, so I'm going with the middle border for the single bird.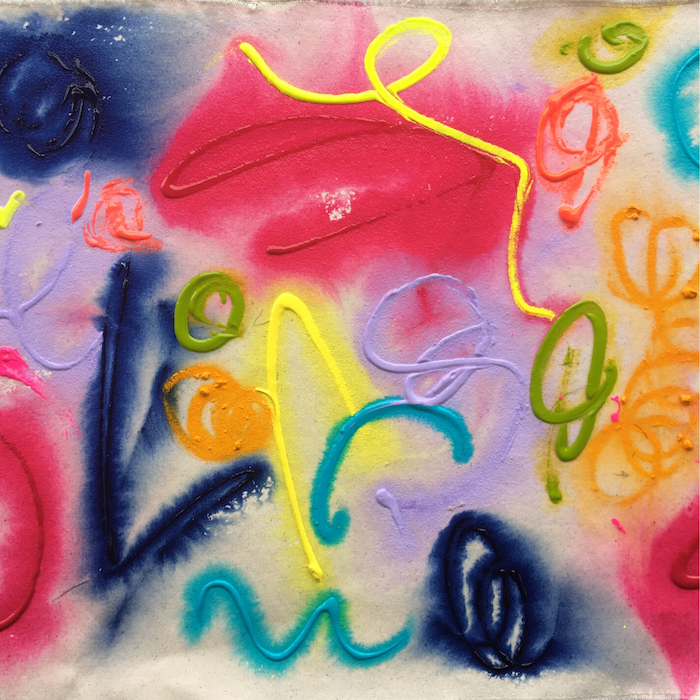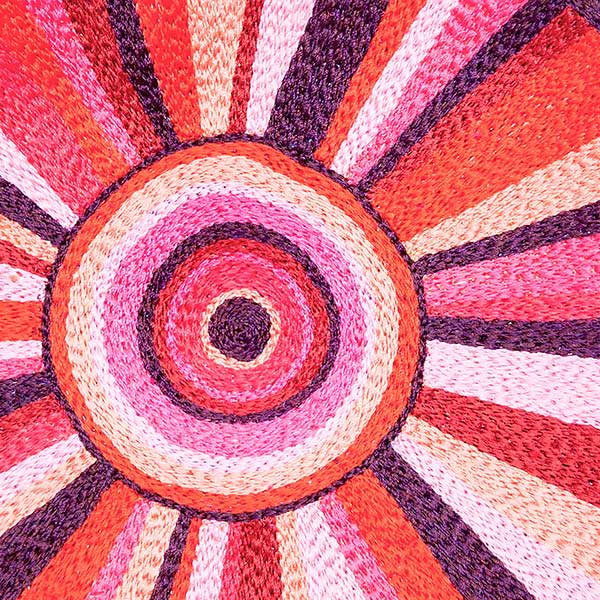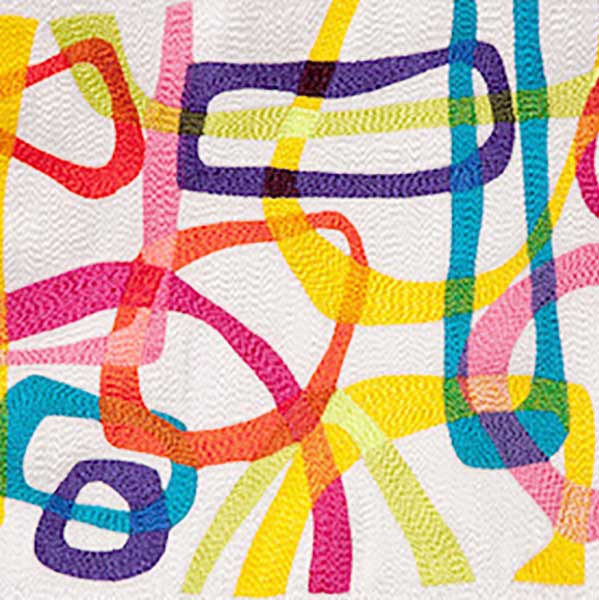 'The rhythm of the stitch simply takes over.  Like gossamer, my threads spin an exquisitely protective, celestial web about me.  Heaven, here I come.'  Stitch Nirvana Blog Post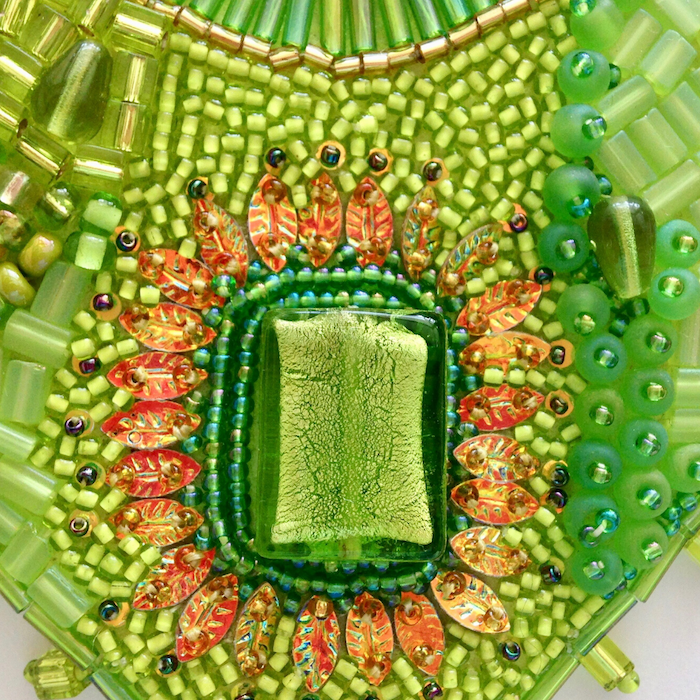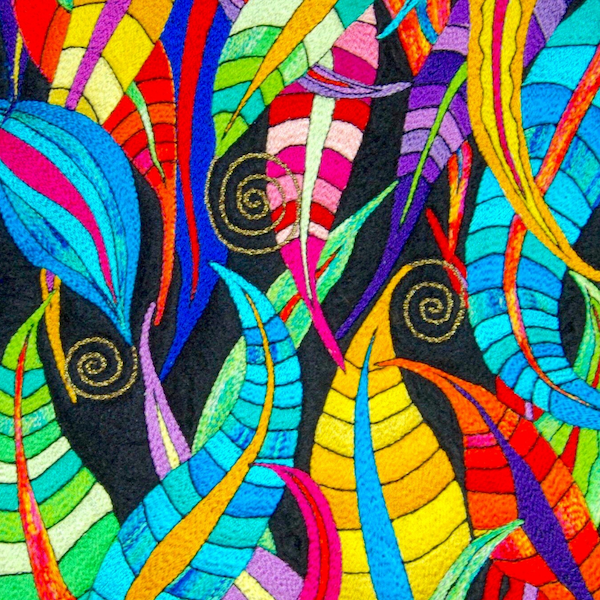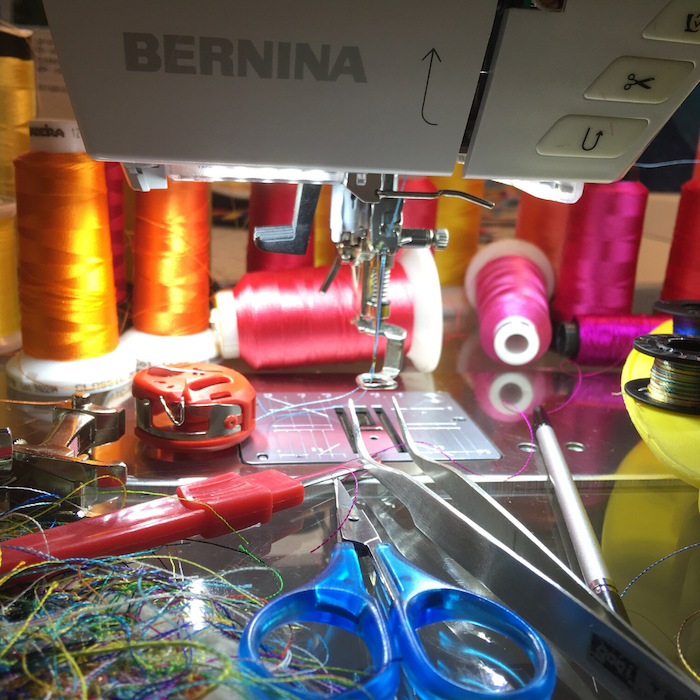 'Success is like an iceberg, people see the successes.  What they don't see is what's supporting the entire iceberg to ensure those successes happen.'  Great Idea.  OMG.  What's Next? Blog Post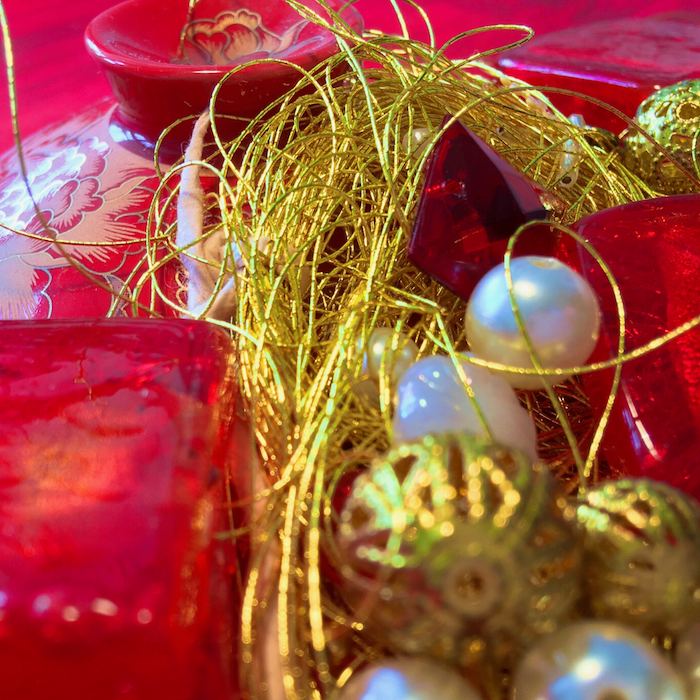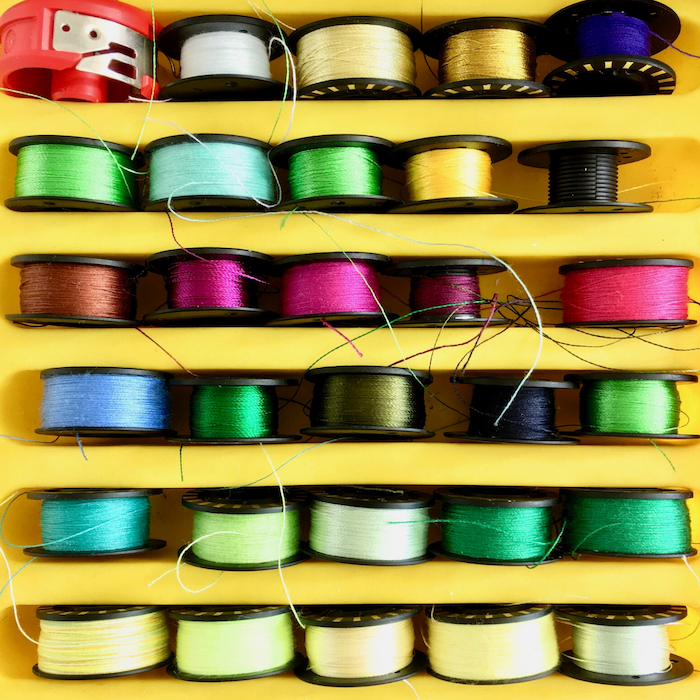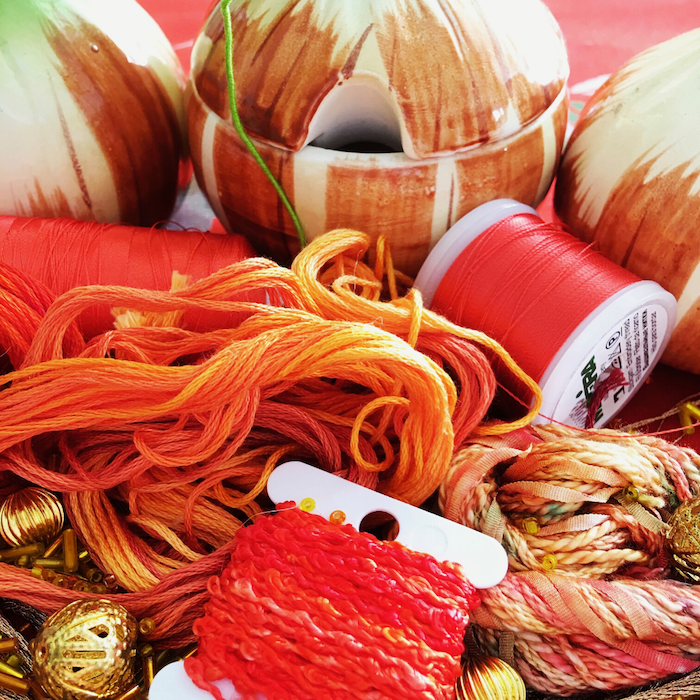 'This book is like the Jane Austen of the Embroidery World in my opinion.  The writing is a little dated and flowery, but none-the-less sharply insightful, well-researched and logically portrayed, gently scattered with delightfully useful and informative line drawings and black-and-white plates.'  Astonishing Book Blog Post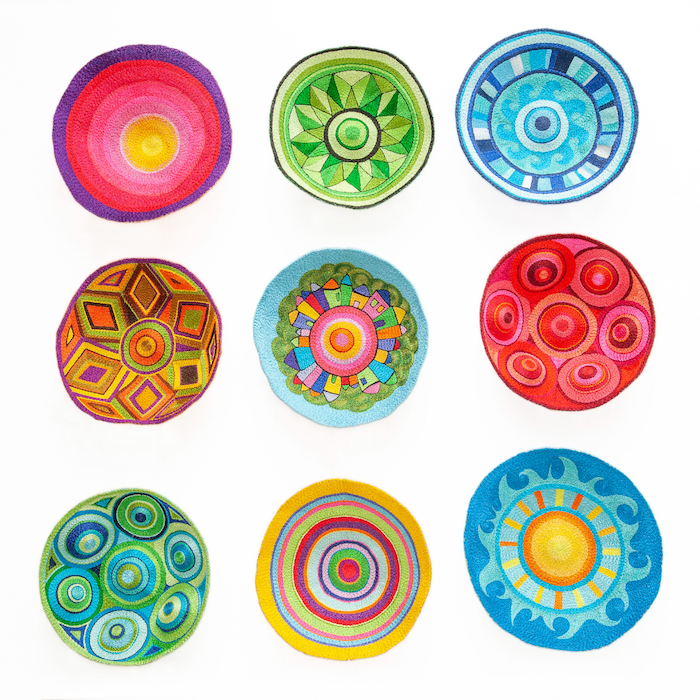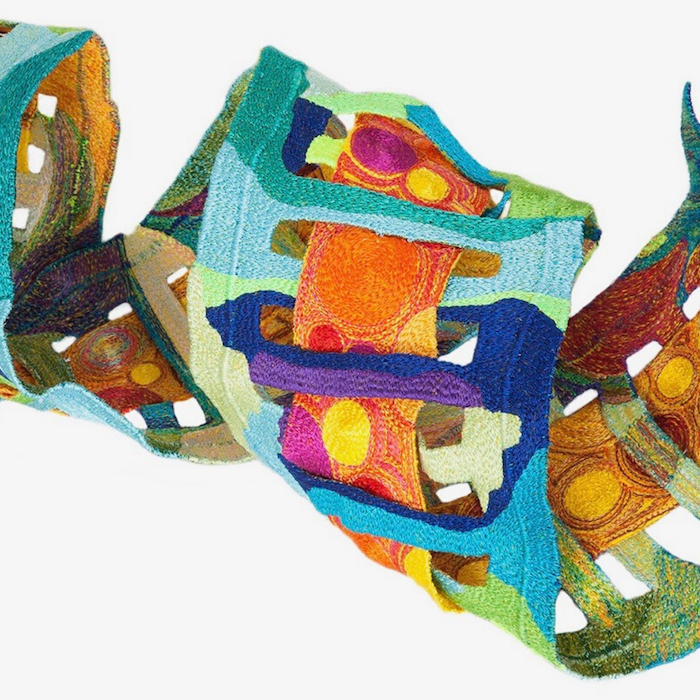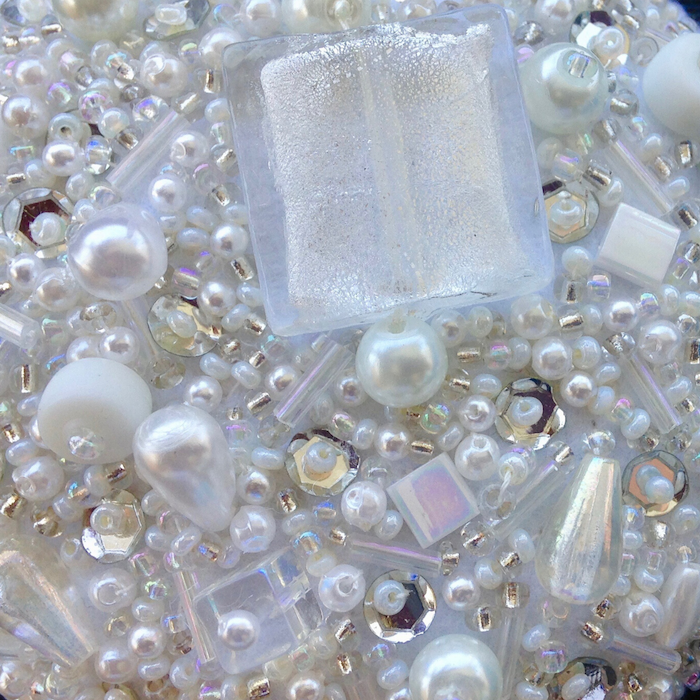 'All too often it's very easy to become entranced with the new.  But for me, looking back through old ideas and design work is just as mesmerizing and often uncovers forgotten gems.'  Look Back to Move Forward Blog Post