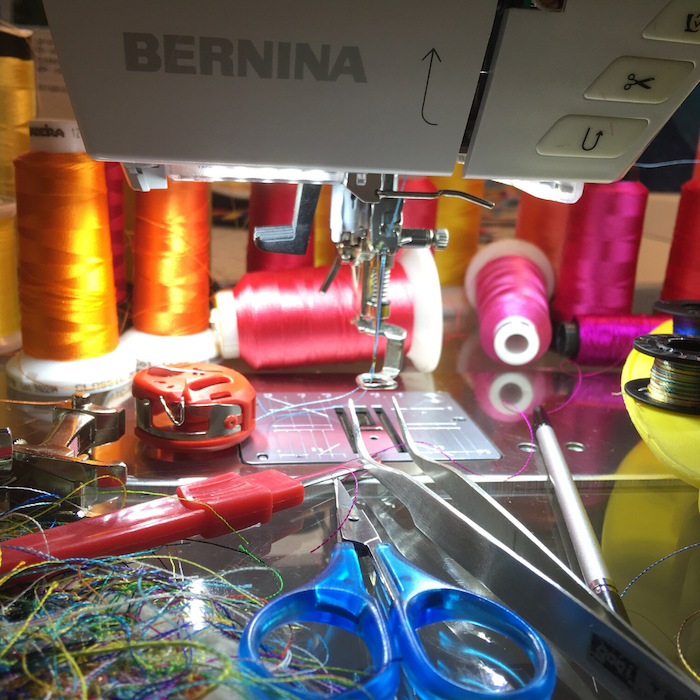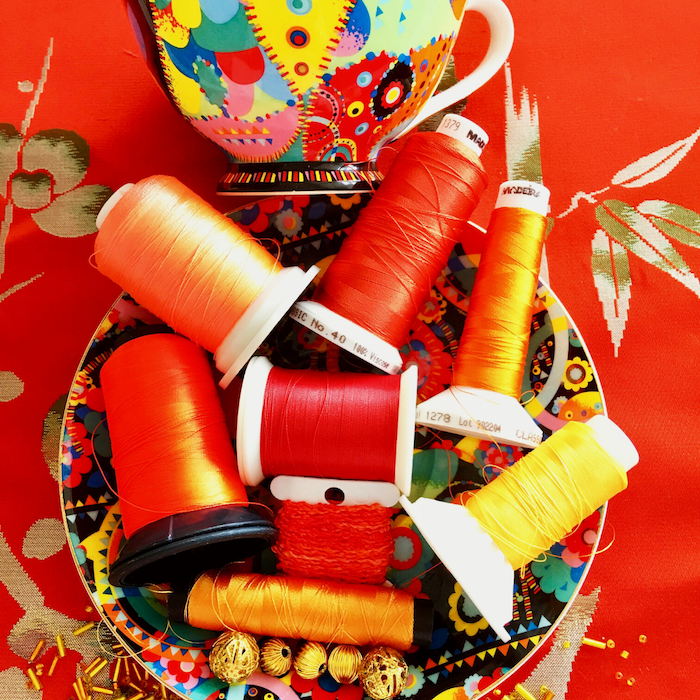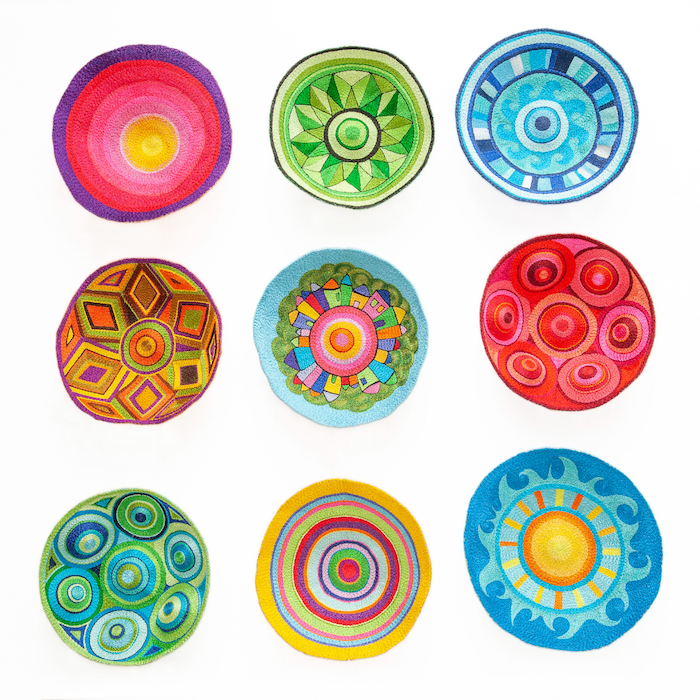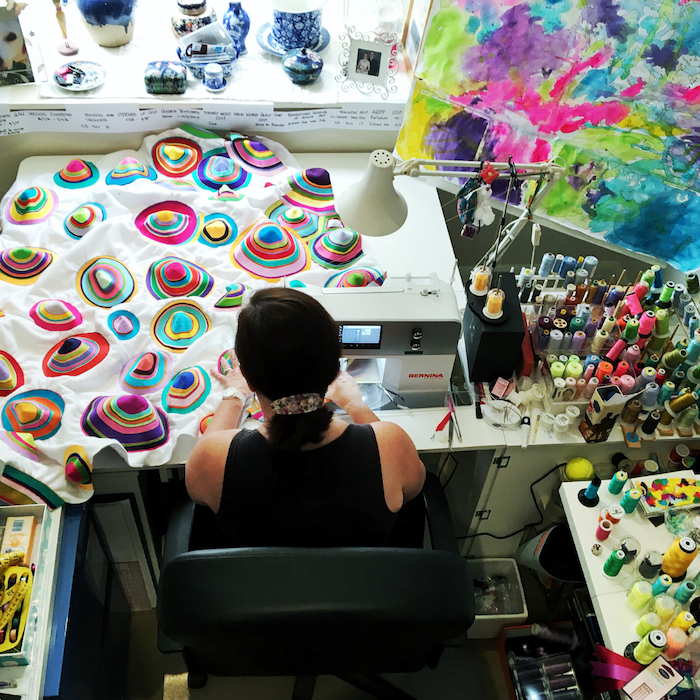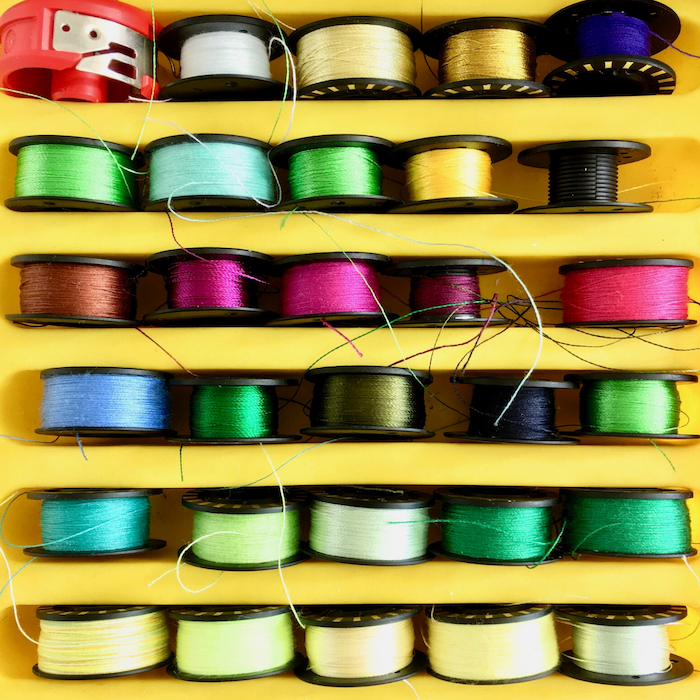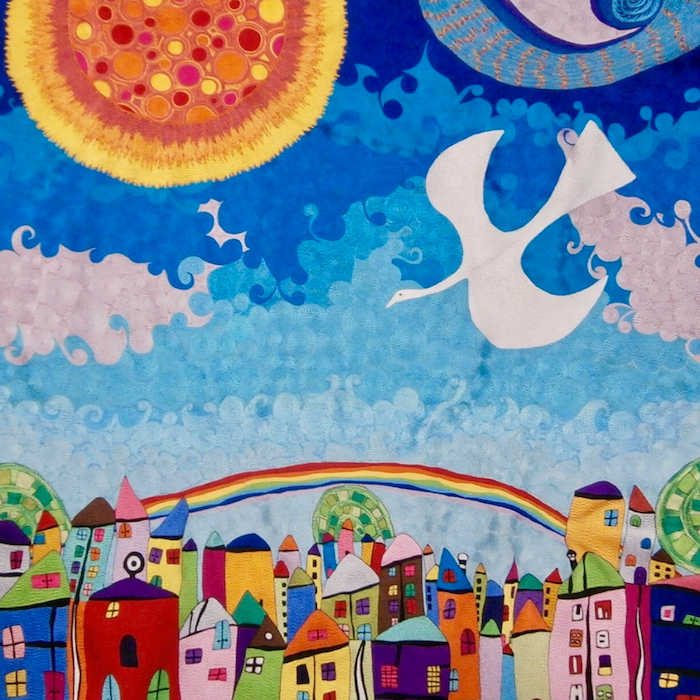 Dates: 16-17 May, 25 July, 22 August, 24 October
Venue:  Embroiderers Guild NSW, Concord West
This mentored course has been designed to extend personal development.  It's your journey culminating in an Outcomes Review of your progress.
Use this marvellous opportunity to work with three highly qualified tutors who all want to see you succeed.
Information Day: 22 February, 9.45am-Noon.  Come along, Effie, Dianne and I would love to see you there.  
Course Director: Effie Mitrofanis, Mentors: Cathy Jack Coupland and Dianne Magro.
For further information or to book into this amazing new course, please contact The Embroiderers Guild NSW on 02-97432501
Dates: 20-21 June
Venue:  Timeless Textiles Gallery, Newcastle
Two days of machine stitching to fully understand just what your machine can do.  Work on a stitch sampler and make it as creative as you wish.  It will become a fantastic future stitch reference which can be continually added to.  
This is a great starting point for those wanting to learn machine work or for those who haven't stitched in a while.
It's all about getting to know your machine and how you can work with it.  
For further information, or to book into this great workshop, please go to the beautiful Timeless Textiles website:
https://timelesstextiles.com.au/events/machine-stitch-odyssey-with-cathy-jack-coupland/
Dates:  10-11 October 
Venue:  Lee Vause's studio 'Threads and Tangles, Langwarrin, Victoria
Use your machine to create these amazing dimensional bowls.  Then add your very own bespoke design to produce a delightful stitched creation.  Free machine embroidery, colour, pattern and thread – that's a marriage made in heaven.
Honestly, I dare you to stop at one.  I couldn't!  I'd love to see you there.
For further information and to book into this workshop, please go to Lee's website:
http://threadsandtangles.com.au/shop/classes/a-bountiful-bowl-with-cathy-jack-copland-10th-11th-october-2020/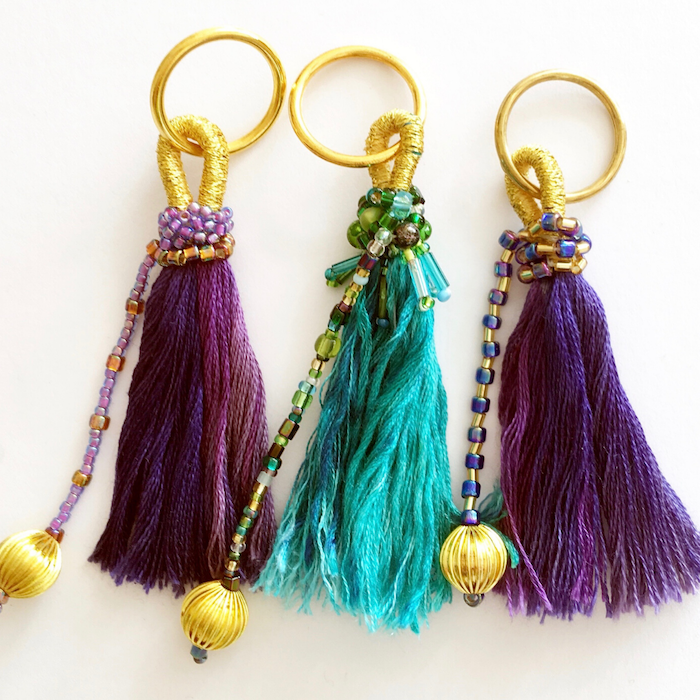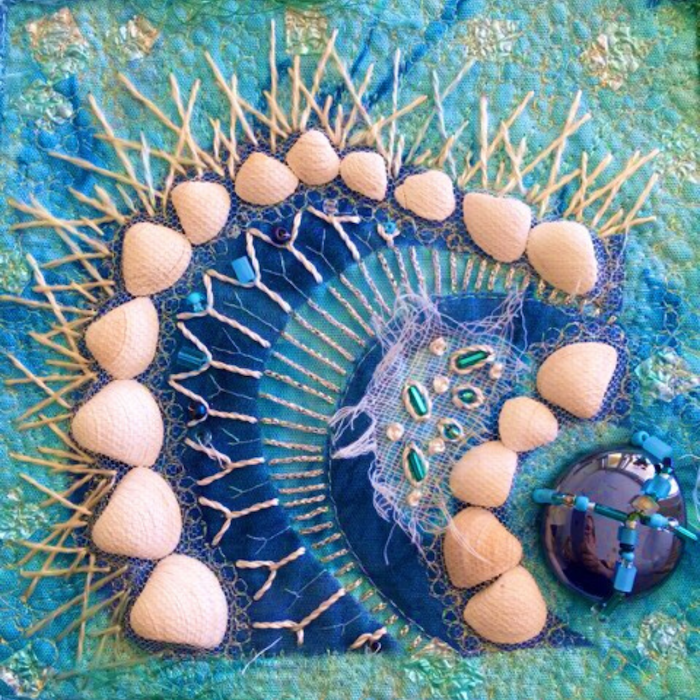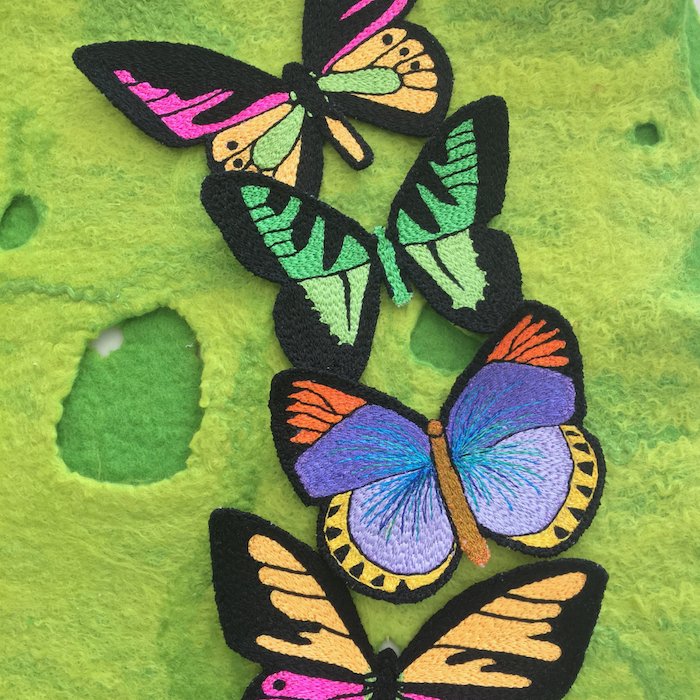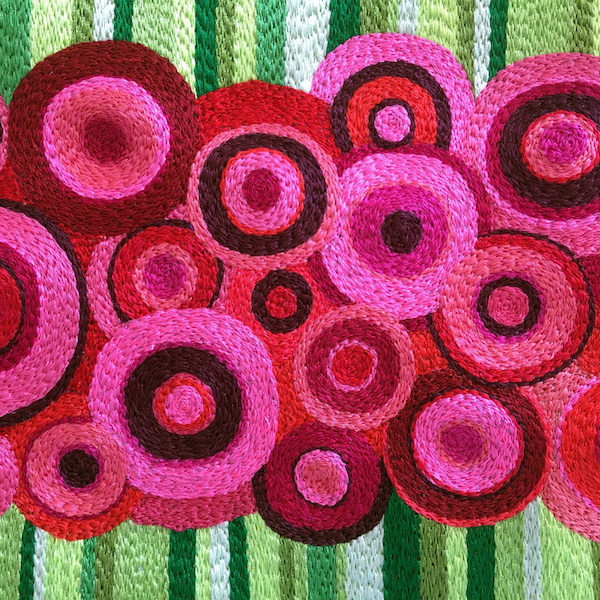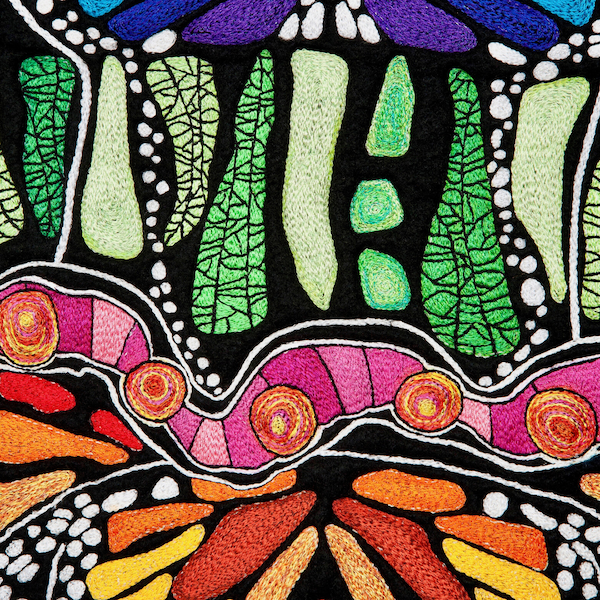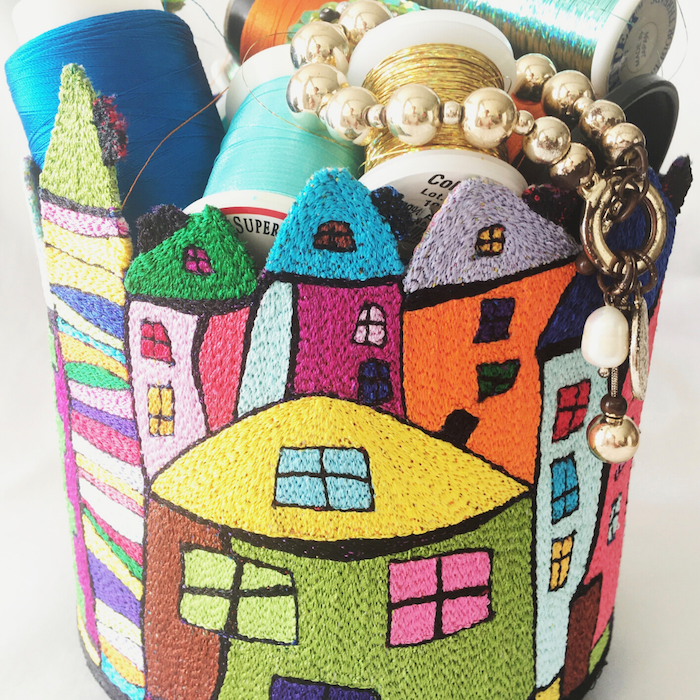 Writing is hard. Writing about yourself and your work is even harder.
Whether it's for magazine copy, exhibition catalogues, judged competitions, artist statements, teaching promotion, newsletters or website pages and blog posts, you need energetic, stimulating and imaginative writing.
Making the work is only half the battle, now it's time to wage a war on words; a creative war, to write persuasive, appealing, tantalising copy about yourself, your technique and the art you produce, using your voice.
Why's this important? Because strong, passionate, imaginative writing actually supports your work. Your audience is interested in you and what you do, now it's time to step up to the plate and create compelling content, just for them.
This brand new, one-day class is designed specifically to help you do just that.
Gain confidence in your writing skills using the tools and suggestions on offer here and build a framework for a sustainable writing process that suits you.
Just like the magic used to produce your beautiful artworks, be inspired to use words to interpret, celebrate and promote a spellbinding image of what you do. Learn to love writing a creative and passionate narrative. You may be surprised just where it takes you.
Free machine embroidery is a great go-to technique. It's versatile and conducive to creating stunning textile art.
Bountiful Bowls is the perfect place to begin stitching to create dimension and would suit those wishing to take their stitching to another level and gain confidence working creatively with their machine.
Be inspired to go on to design unique textile art using this adaptable, artistic technique.
In this two day class you'll receive tips on threading, order of stitching and finishing edges neatly, as well as my method for thread painting to achieve that amazing, lustrous texture.
It's time to add another technique to your machine stitch repertoire and to let your creative imagination run free.
This class will suit the confident stitcher.
Happy Houses is one of my most successful designs. It's been developed into something new – Houses in the Round.
Free machine embroidery is so flexible and creative, lending itself to the making of imaginative, robust vessels.
Taking it further in this way produces a whimsical construction sturdy enough to hold sewing equipment or beautiful hand or machine threads.
Be guided to progress with confidence in this two day workshop using my method for thread painting, design transfer, making of feet, order of stitching and finishing tips.
Make it yours by depicting your village in whatever colourways you choose. Just enjoy the process.
This two day class will suit the confident stitcher and may require finishing at home. You will be given all the information required to complete your Houses in the Round, so it may be used asap.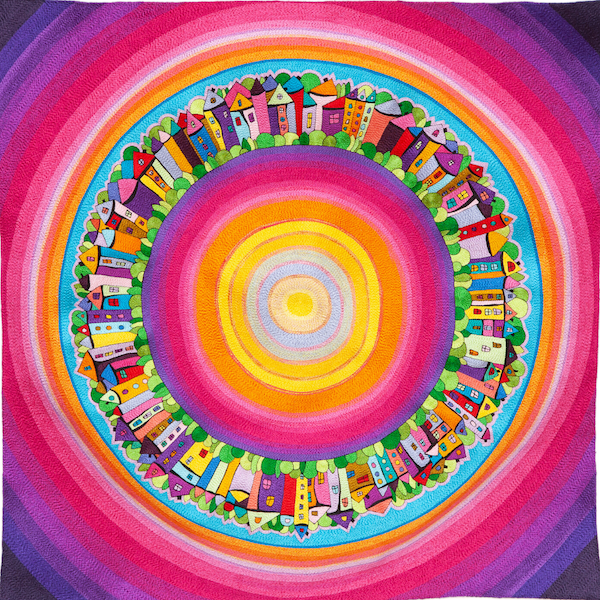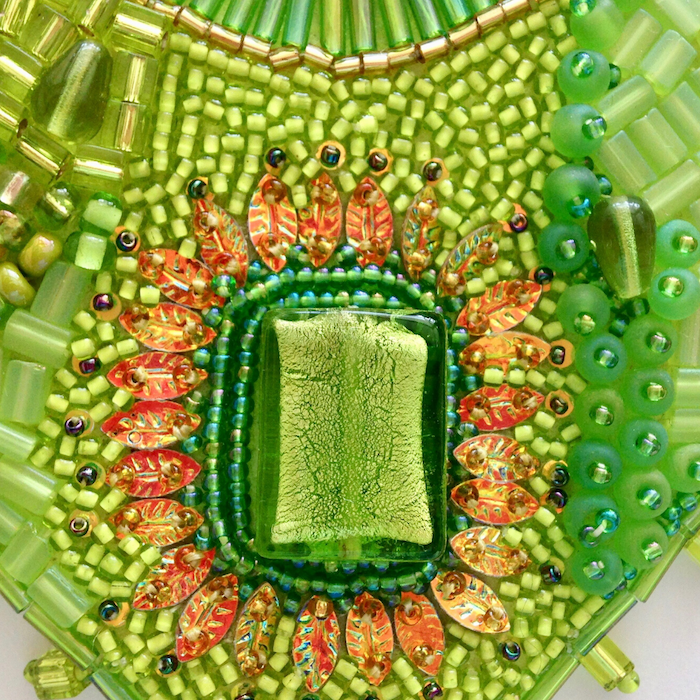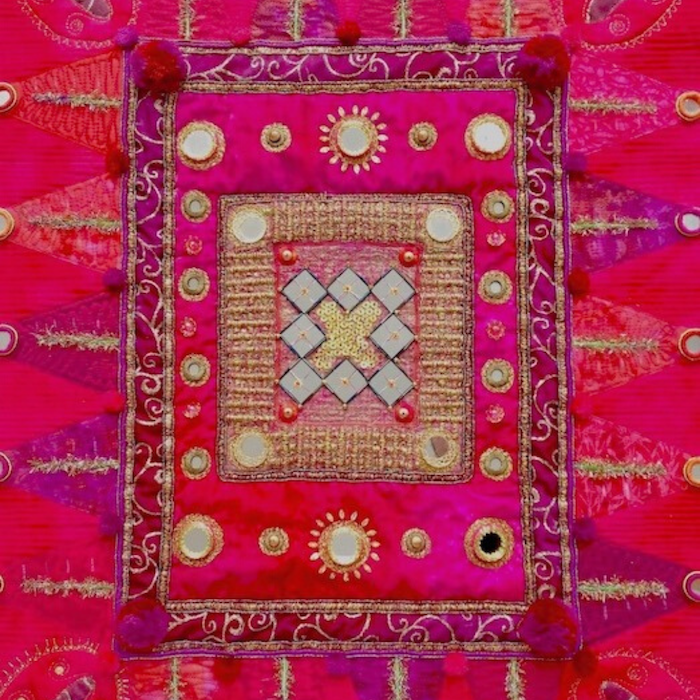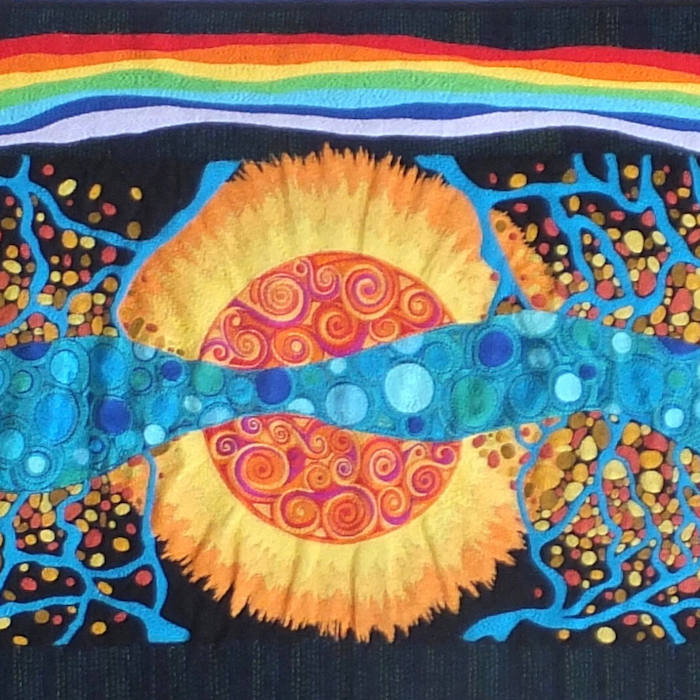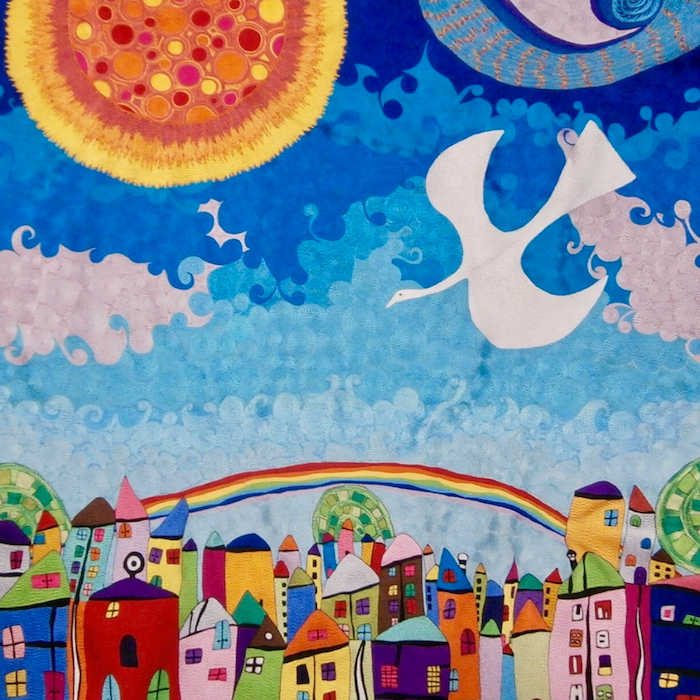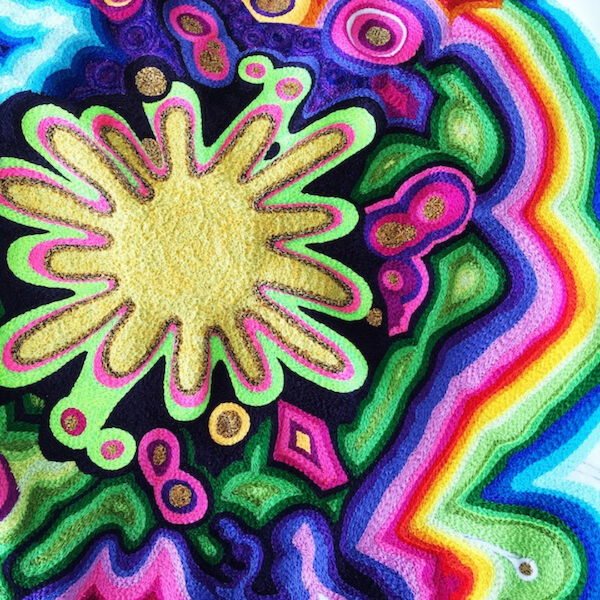 Machine Stitch Odyssey is a study into machine made stitch, from the very beginning to more complex techniques.
The journey is a sampler – yes a sampler – because on this you can do whatever you want, try whatever you want and give anything a go. If it works, great, if it doesn't we'll find another way.
Be inspired to work with decorative stitches and see what you can do. They're not something that should be relegated, rather they should be celebrated and promoted. Decorative stitches, used well can be the icing on anyone's creative cake.
Gain confidence working by dropping those feed dogs, using both decorative and straight stitches, creating mouth watering textures.
Branch out and give wash-aways a go, sampling lace-like, gossamer finishes.
The main aspect of Machine Stitch Odyssey is confidence – both in what you can do with your machine, but also what you can do by tweaking threads and tension, playing with stitch density – all the while being gently guided to keep going, keep trying and keep achieving.
You've just got to love working by machine.
Dress Your Images!  Finishing a piece of work is not the finish of the work.  Definitely not, no way.  That work has a lot more to offer and this brand-new, one-day class will teach you why.
You don't need fancy equipment anymore to take great images.  Use your i-phone, invest some time, and add some inexpensive props to give new life and character to your stitched artworks.
Elevate your textile art through images with personality.
Gain confidence using your i-phone photography to take flat-lay images of your small works (not under glass).  Learn the processes used by the tutor to achieve images with pizzaz and persona.
Do you use social media?  Do you have a website or blog?  Or perhaps you'd just like to make and e-book or produce your own greeting cards.
Extend the life of your work through the images you take.  Give them life.  Spend the time to stage your images to add sparkle and personality, taking your images to the next level.
Learn about simple photo-editing to bring life to your images, then finish by learning how to use a graphic design platform for text and layout.
Take a day off, book yourself into Photoshoot and become infatuated with just what you can do with images of what you actually do.