Re-energise and regain your enthusiasm for stitch.
Use this ultimate resource by Award-Winning Australian embroiderer and quilter, Cathy Jack Coupland, designed specially for the avid fibre artist.
Reconnect your passion to create through unique colour and design choices.
Save time – use my Checklists to inspire and motivate.
Just begin, and see where it takes you.
Download my Checklists now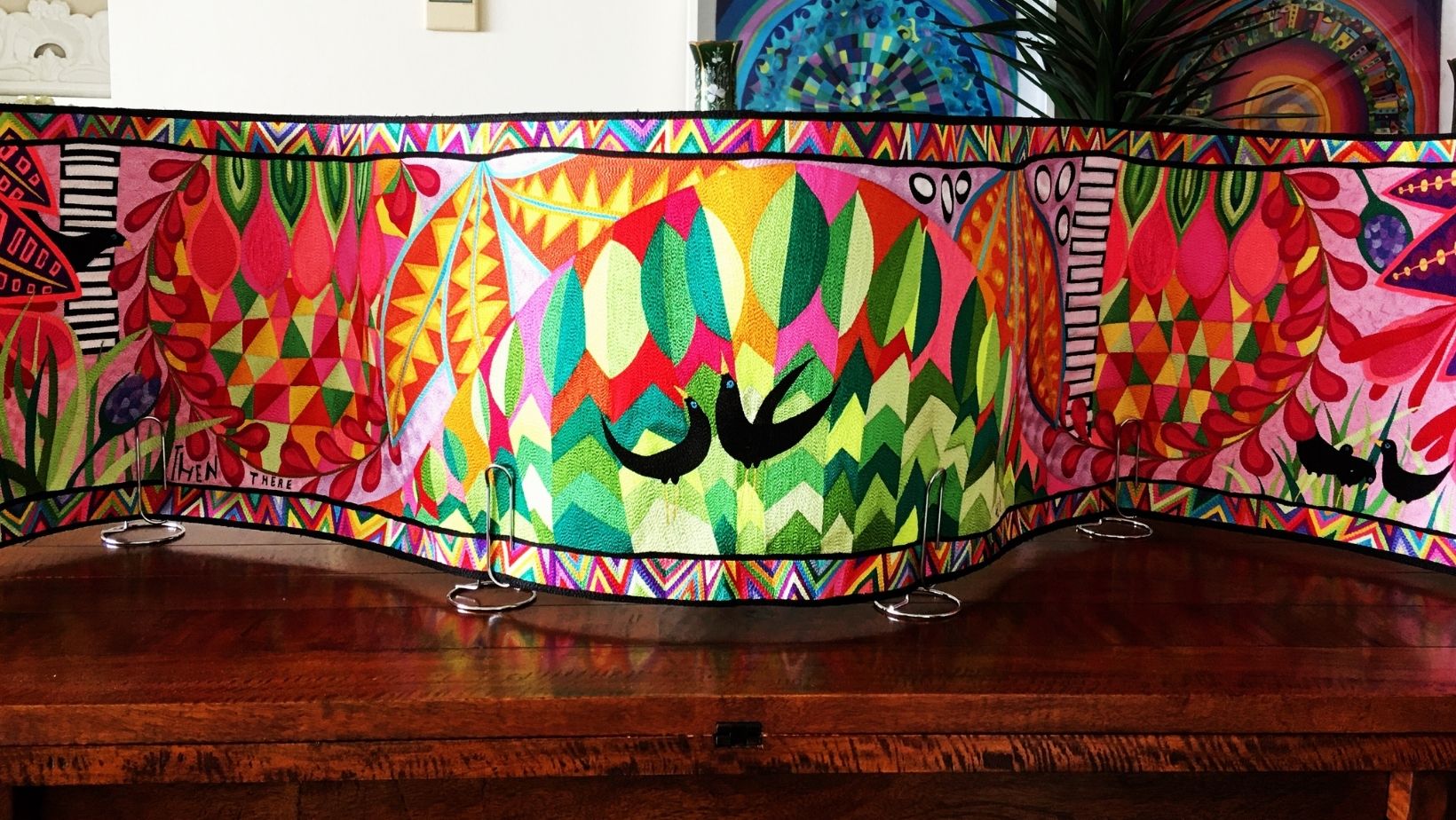 New work for 2021 'And Then There Were Three,' above, accepted into the 6th Biennial Golden Textures Contemporary Art Quilt Exhibition at the Goldfields Art Gallery, Maryborough, opening March 6, 2-4pm.
This narrative textile epitomizes an Australian summer using an unusual format inspired by the magnificent Medieval embroidery, the Bayeux Tapestry.
It's long, narrow configuration, confined by decorative borders offers a perfect opportunity for a story-telling composition, featuring gently abstracted frangipani leaves, flowers and buds, along with a simple account of a family of nesting magpies.
As a contemporary embroidered artwork, it communicates a link to historical embroideries and woven hangings used to convey or represent stories that were deemed important, worthy of being recorded.
Read how this piece was designed and made in my three-part blog series 'And Then There Were Three' beginning Friday, February 19, 2021.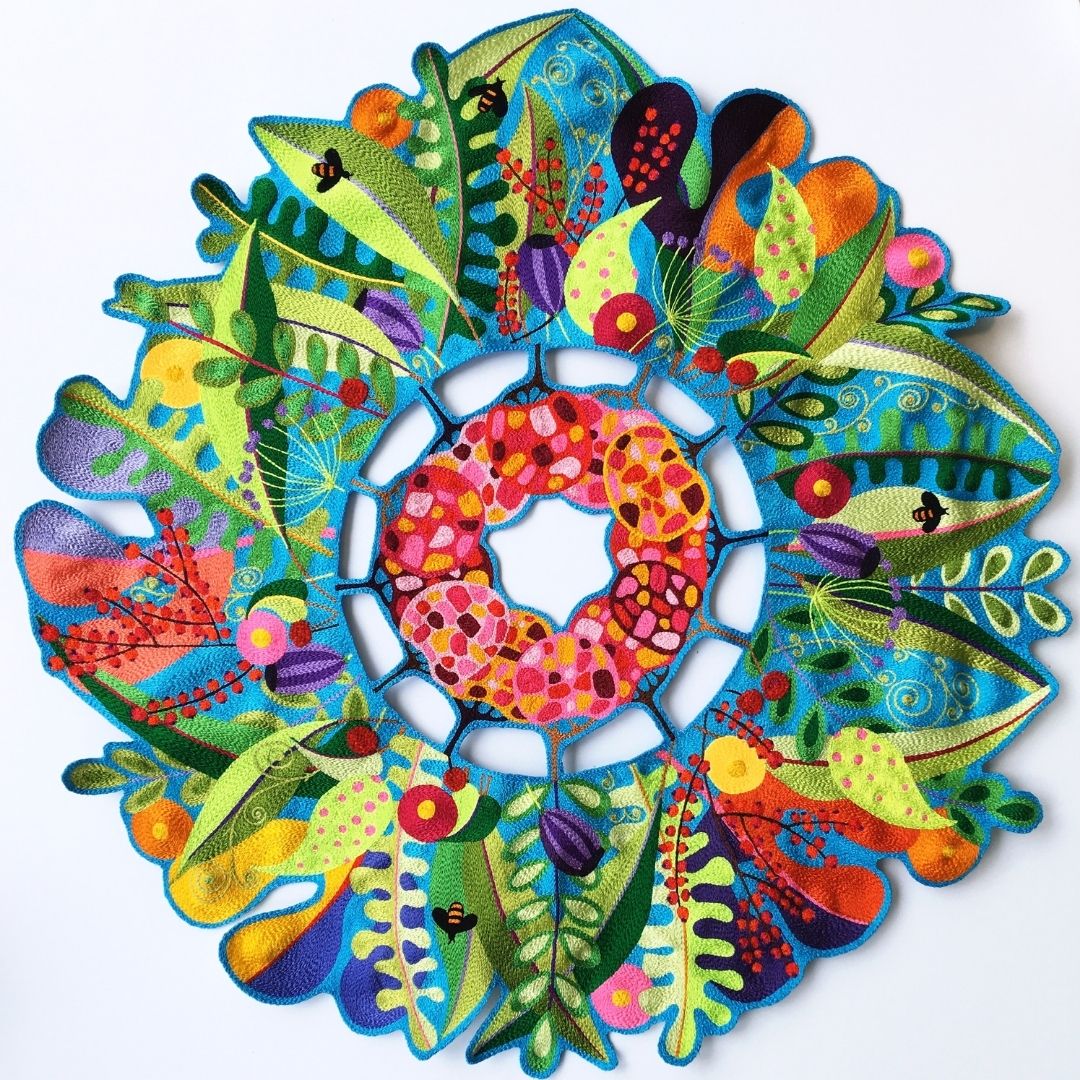 'Ode to Plants,' selected for the cover of the December 2020 issue of  Australia's premier textile magazine Textile Fibre Forum, is my response to the dreadful bushfires, drought and lockdown we've all experienced here in Australia recently.  It's a nod to looking forward to better things, to renewing our enthusiasm and the wonder of nature to regenerate after such hardships.  
Worked in an unusual circular format which encourages an almost riotous interlacing design full of energy and life.
Fully machine embroidered using polyester and rayon thread on a felt substrate.
Cathy would love to hear from you
Whether you are looking to purchase artwork, offer an exhibition space or discuss Cathy's work.