Are you making the most of your domestic sewing machine?
Do you want to make beautiful textile art?  Do you want to gain confidence and explore some of the creative options open to you?
Creating eye-catching stitch combinations along with stunning textures, on your domestic machine, is not difficult.  With my gentle guidance you will.   You won't be on your own.  You'll be encouraged to experiment, as, in my opinion, that's the best way to learn – and learn what is right for you.  You'll be up-skilling as well as empowering your own creative voice.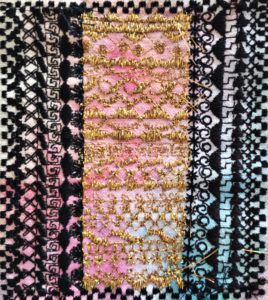 Over two days you'll explore free machine work, bobbin work, the decorative stitches on your machine, stitching onto solubles, machine made cords and more. You'll create a resource-rich sampler, something you can relate back to time after time and continue to add to as new ideas come to you.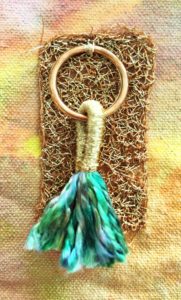 We'll begin at the beginning – with threading, tools, needles and threads.  Techniques will be demonstrated, samples will be available as well as finished stitched works promoting the technique, where available.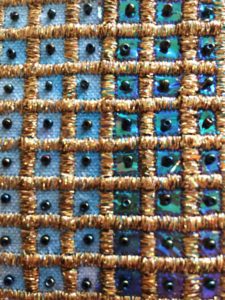 There will be my bonus tips along the way, as well as a design exercise to enable you dig deeper before designing and stitching your  work.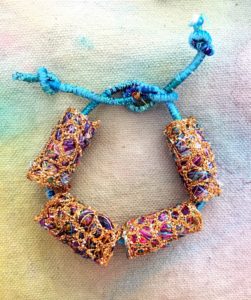 Re-ignite your passion for creativity, using your beautiful sewing machine.  It really is an amazing and never-ending journey!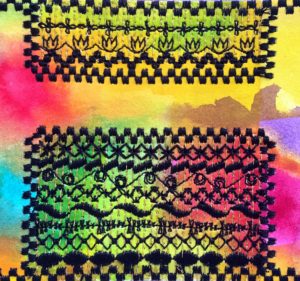 Join my Machine Stitch Odyssey workshop.  I look forward to seeing you there.  More about the workshop here.
When:  Saturday 28th & Sunday 29th September 2019
Where:  Epping Creative Centre, Sydney.
To see cost go to Atasda website, to book your place nswworkshops@atasda.org.au