A design isn't necessarily finished just because you've finished stitching it out.  Why not go back and look at how much more it may have to offer?
I don't know about you but I spend a lot of time in the design process, and I love every minute of it.  But if I push myself, I can usually find other ways to utilise that design to produce even more work.
The design is already there, but by pushing harder, digging deeper and thinking differently, I can usually find new designs from the original.
The images below reinforce my use and reuse of design ideas.  I've changed colour, scale, finishing, substrates, dimension and even used one design on recycled clothing.  The images heading this post shows the same design worked using different substrates, materials and techniques to achieve a completely different look, and they both work, yet the design is exactly the same.
Read on for my suggestions on how to expand and extend designs.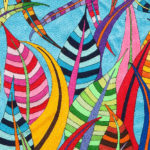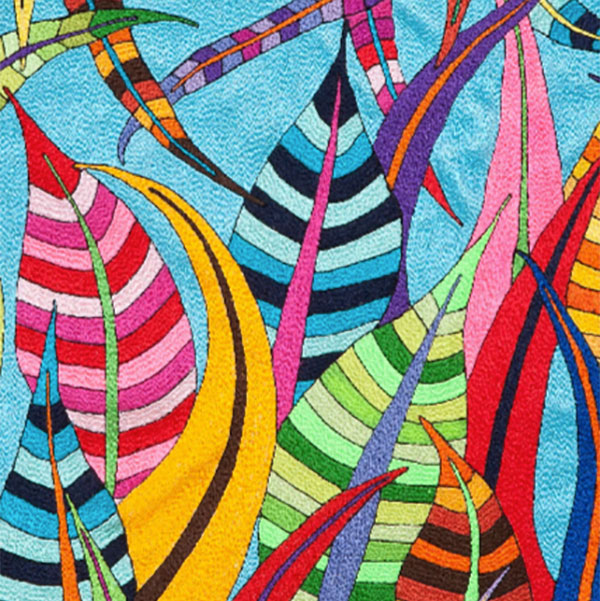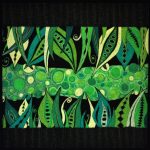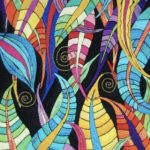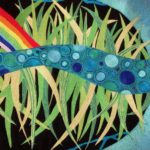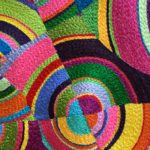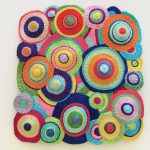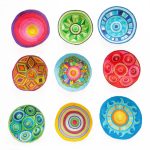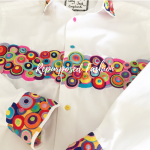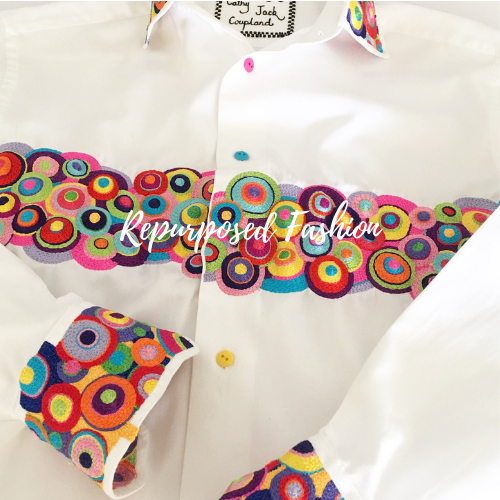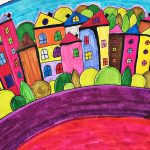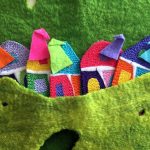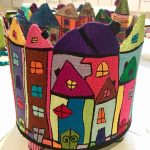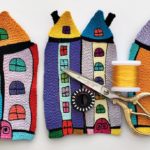 Windows
Use a window cut into plain paper or card to move over your original design to capture new design ideas.  The size of your window will depend on the size of your design.  Turn it at different angles to make the design look totally different.
The same can be achieved with a set of 'L's' – two L-shaped paper or card cut-outs.  When used in opposition to each other you can change the size and shape of the window.
Scale
Make the new design really, really large.  Look at the work of American Quilter, Velda Newman, and English Embroiderer, Alice Kettle.  See examples of Alice's work on my Pinterest Board Alice Kettle.
Use the same idea to make a series of smaller designs.
Dimension
Question whether the entire design could be worked as a dimensional piece?
Question whether parts of the design could be worked dimensionally?
Materials
Change the substrate you're working on.  If you've used something heavy, consider using something like a sheer and vice-versa.
Use thicker or thinner threads, metallic, textured or variegated threads.
Finishing
What about a different way of finishing/edging/binding the work?
If the original work hasn't been mounted and framed, consider doing that with a new piece.
Consolidate
With previous design ideas.
With text.
With mixed media, if not already used.
With other/different techniques.
Simplify
Delete part of the original design.
Move from realistic to abstract.
Colour
Consider making the design monochromatic.
Work the design in another colour scheme.  You may find my Pinterest Board Colours with Pizzazz, helpful.
Unusual Hanging/Display
Could the new design be purpose-designed to hang in an unusual space?
Could the new design incorporate a unique hanging system?  For Display and Hanging inspiration check out my Pinterest Board for inspiration.
Fashion, Recycled Fashion, Wearable Art, Jewellery, Millinery, Homewares
Could part of a design be used to embellish fashion, recycled fashion, wearable art, jewellery, millinery or homewares?  I believe Textile Art has a place in our daily lives.  Sonia Delaunay designed for her home, textiles, stage sets, fashion, furniture, films, tableware and jewellery.  There's no limit to imaginative textile uses.
Hopefully, these ideas will help extend and expand your original design to incorporate new work.  Design is a fascinating process, but it works best for me if I keep challenging myself.  That 'what if?' question is one of the most valuable tools I have in my design arsenal.  What do you have?
Remember, if you would like to sign up for regular updates, please do so below.
From me to you, extend and expand your creativity through work you've already done.  I often go back to move forward – it's true – and it works!