Some artists make the leap from inspiration to stitch look easy.  It's not.  Here's one process I use.
I've been posting a lot lately about photography as a means for inspiring further design work as a textile artist.  Check out one of my recent posts here. Now it's time to show my process if I'm designing from an image.  It's just about inspiring creativity using whatever works for you.
You don't take a photo, you make it'.  Ansel Adams
I take images using my phone.  It's quick and easy, plus I usually have it with me most of the time. I use the 3×3 grid to help with composition and am mindful of other things happening in that screenshot.  My Pinterest Board on iPhone photography may be helpful.
This is my simple process: 
Image > Draw Design > Refine Design > Transfer Design > Stitch Design > Extend design if possible.
'The principles of true art is not to portray, but to evoke'.  Jerzy Kosinski
My process doesn't change – just the inspiration and how I interpret it.  I draw, rub out, draw some more and rub out some more till I can see that design in stitch.  During this process, I will decide which techniques I will incorporate and design to accommodate them.
'A picture is a poem without words'.  Horace
One image can inspire more than one design.  I simplify shapes until I'm happy with the composition.
'Every child is an artist.  The problem is how to remain an artist once we grow up'.  Pablo Picasso
Not all my designs look like the image that inspired it, but the elements are there if you look.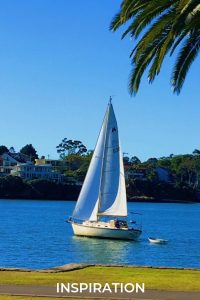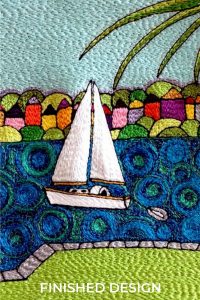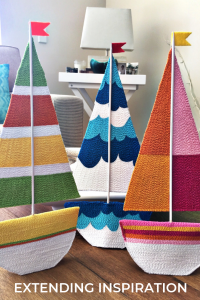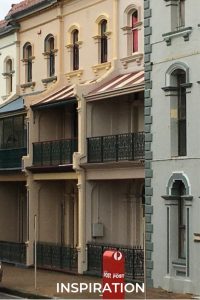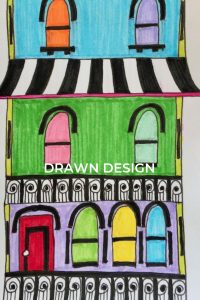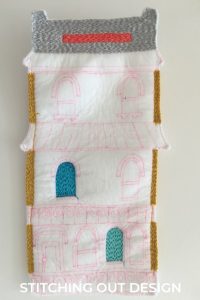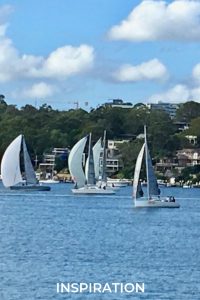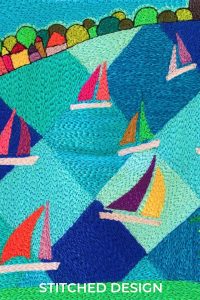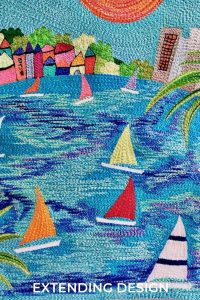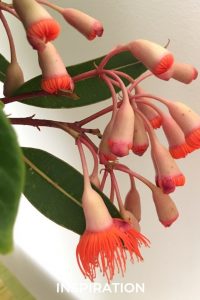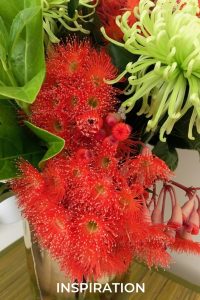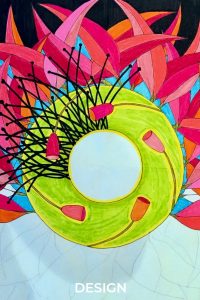 Taking those steps from image to drawing to refining to a fully resolved design is a process well worth trying.  Give it a go.
If you'd like to receive regular updates, please sign up below.
From me to you, I hope this helps encourage more original design.  Stitch it out, then take and share images of your work and your process so we can all enjoy.